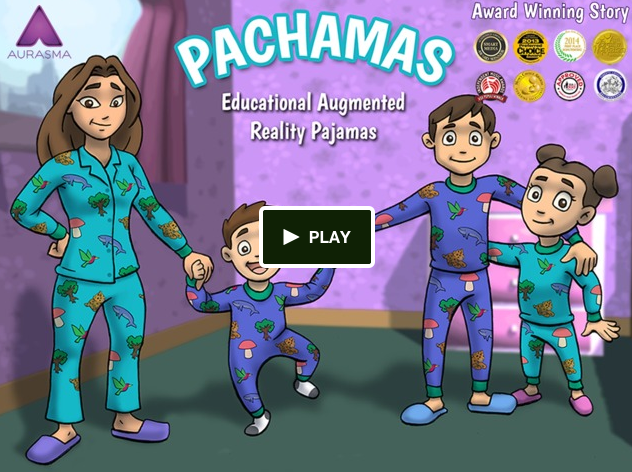 PACHAMAS are new interactive pajamas that come to life! The brand hopes to inspire kids to make their dreams come true through this unique digital experience. They've launched a Kickstarter campaign and they need your help!
The pajamas are made from organic cotton and come with a reality app and companion book, soundtrack and its own card game.The goal of the pajamas is to allow the kids to dig deeper into their imaginations and become connected with nature. It promotes the healthy development of today's children and makes parents feel more comfortable knowing that their kids are spending their time becoming more involved with nature and learning new things.
Aaron Ableman, the chief creative officer of these pajamas, believes that this is "nutritious children's entertainment" and it uses the "power of music and storytelling to transform children's lives". This is the world's first interactive dream wear line that "can change the world one pair of PJs at a time. Help support their mission at their Kickstarter campaign here!
Read More…
Post Comment