It is officially a new year, and as I say farewell to the old and hello to the new, I've begun the process of determining a few key goals for my new year. As I was doing so, I stumbled upon Mark Zuckerberg's latest New Year's exploits. In the past, he has set extreme goals and followed through. One year he set out to learn Mandarin, and ended up holding an entire Q&A session in the language later that year. Another example could be vowing to wear a tie to work every day rather than the hoodies he's become so well known for.
This year, he has decided to crowd source some ideas from anyone and everyone who would like to write a comment. Pretty cool move there Zuck. The Facebook CEO is not only good at following through on crazy intense New Year's Resolutions, he's good at being open to the ideas of others! Check out more of Zuckerberg's exploits in an awesome TechCrunch article here and try to think of a few goals for yourself in 2015!
And just because I was feeling inspired by his ability to commit to difficult goals, here are a few of my own little goals:
1. Make more stuff.
This one is simple. I enjoy creating collages, watercolors, music, you name it, I enjoy doing it. I am making the goal here and now to push through the ordinary and work toward creating more stuff.
2. Put down the Insta and break out the camera more.
I really enjoy photography. It's kind of become a hobby/side job at times, which is a real honor to get the opportunity to do, but that being said, I've become lazy and only capture moments on my little IPhone and rarely tote my camera around any more. I'm going to aim to change that this year a bit. Quality over quantity will be the motto here.
3. Master the Fish.
I am not a prolific surfer. Not even that good on my best day. But man do I love the sport of it. One of my personal highlights of 2014 was stumbling across an awesome used Fish board. 2015 will be the year of mastering the fish.
4. Write one thank you note a week.
This one is inspired by one of Mark Zuckerberg's past resolutions, where he wrote a thank you a day to people who were making the world a better place. I am not that intense, so I have modified this to once a week. This should be doable.
2014 has been the best of times and the worst of times, but here's to 2015!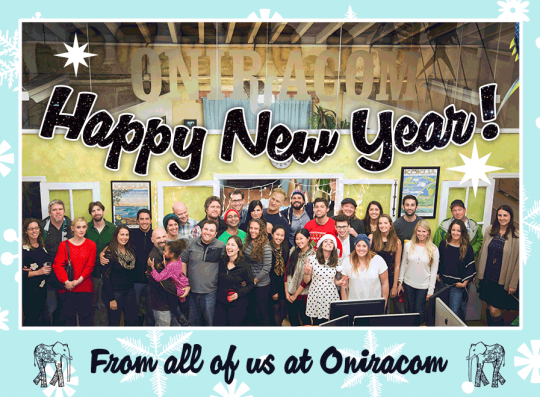 Read More…
Post Comment