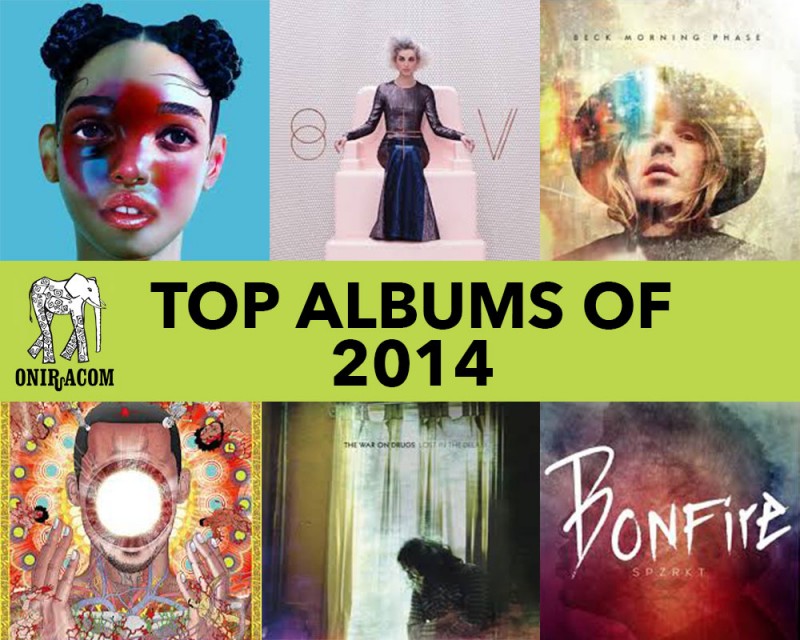 Here at Oniracom we are pretty passionate. We are all passionate about many different things, but the thing we can all agree on, is that we love music. I mean, we really LOVE music. We all weighed in on our favorite albums of 2014. So, without further ado, here are everyone's top pics for 2014. Enjoy!
CALIA:
Tough Love - Jessie Ware
No Mythologies to Follow - MØ
JASON:
1. Caribou - Our Love
2. Moodymann [self-titled]
3. Sun Kil Moon - Benji
KEIR:
01 The War on Drugs - "Lost in the Dream"
02 Spoon - "They Want My Soul"
03 TV on the Radio - "Seeds"
04 St. Vincent - "St. Vincent"
05 Thievery Corporation - "Saudade"
06 fka Twigs - "LP1"
07 Merchandise - "After the End"
I just couldn't stop playing War on Drugs. I already loved that band but this album was everything I wanted and needed it to be. Only slightly less so for Spoon (a great album to play bass with). I'm already stoked about TV on the Radio after only a few days. The rest are all good too, but honorable mention goes to Thievery Corporation for being my favorite album cover of 2014; it's perfect for the tunes, title, and theme.
Read More…
Post Comment