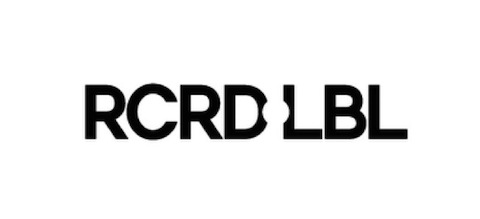 RCRD LBL, an ever expanding library of free mp3's and artist profiles, has been helping musical artists promote their newest endeavors for free since its inception in 2007. It was started by Downtown Music and Peter Rojas (Gizmodo, Weblogs) and immediately revolutionized the way in which artists communicated with their fans. By this time, the media sharing practices of generation-y were already in full effect and while many major labels were focused on ways to combat their own fans, RCRD LBL was ready to give them exactly what they wanted: music.
By legally providing free mp3s it provided both a hub for fans of new music to come and discover artists and a place for emerging talent to promote their sound. Typically, an artist provides a single track at a time to the fan at no charge or membership, independent of any fine print or hitches. One of the key ways in which RCRD LBL promotes the thousands of artists on its roster is the simple yet effective mailing list they developed to provide new tracks nearly everyday. Usually coming in packs of two artists per email, RCRD LBL showcases new talent and marquee artists to fans who sign up online. Through their savvy choice of employees and tastemakers the company has proven to be not only a helpful tool for artists but a trendsetting engine as well.
To be featured on the daily mailing immediately draws the attention of thousands of prospective fans that would have never heard your songs before, it is a powerful tool which then can take on a momentum all its own through attention given by bloggers and other music publications (not to mention word of mouth!). With collaborating record labels like Fool's Gold, Warp and Modular on board, RCRD LBL continues to turn heads in the direction of the best up and coming music. It has grown so successful in fact that the site facilitates over 1,000,000 downloads a month. These downloads come from across the globe and the ROI can be quite real. For instance, RCRD LBL was the first site to provide a free mp3 from a then unknown hip hop artist named Kid Cudi. The two tracks, "Day n Nite" and the Crookers remix of said track, became huge sensations with domestic downloads at over 2million. The Crookers remix went on to be a chart topper in 20 countries. This is but one example of the impact RCRD LBL can have and with an ever expanding roster of artists that doesn't look to be changing anytime soon.
Read More…
Post Comment