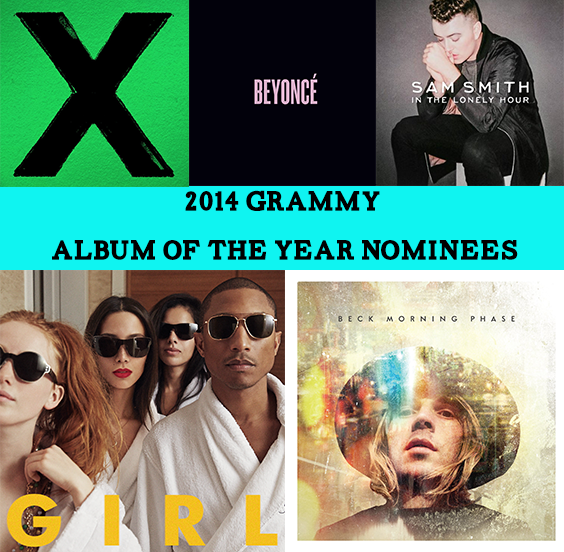 This past Friday marked the day long event where the 57th Annual Grammy Award contenders were announced. According to Rolling Stone, the event concluded with "A Very Grammy Christmas" where the five nominees up for the Grammy's biggest award, Album of the Year were announced. Beyonce, Pharrell Williams and Sam Smith won most nominations (6 each) according to Mashable.
The most surprising nomination was Beck's Morning Phase, the singer has not been nominated for Album of the Year since 1997 and 2001, however earlier in the day Beck was nominated for Best Rock Album, while the album single "Blue Moon" was nominated for Best Rock Performance and Best Rock Song according to Rolling Stone.
Beyonce after just having missed the cut off for the 56th Grammys was a clear candidate, given earlier in the day she became the most nominated female in Grammy history, surpassing Dolly Parton and ended the day with 6 nominations for the 57th Grammys.
Sam Smith totaled 6 nominations as well, gaining recognition in all major categories including Album of the Year, Song of the Year and Best New Artist to name a few.
Pharrell also racked up 6 nominations, however, impressively William's name appears on the credits for three of the five albums nominated for Album of the Year which includes being featured on Beyonces and Sheeran's X says Rolling Stone. Other competitive categories such as Best Rap Album, Song of the Year, and more were announced, we look forward to watching and seeing who take home Album of the Year February 8, 2015.
Read More…
Post Comment