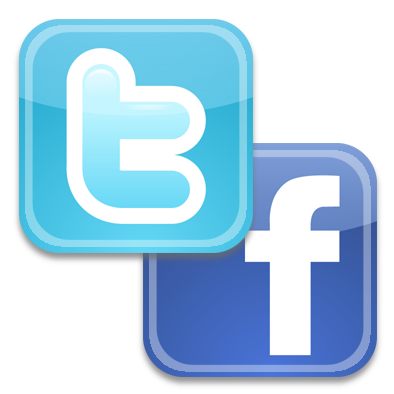 ​
Social media advertising and promotion seems to be ultimately inescapable in this day and age, but how much is your social media activity actually worth in cold hard cash?
With the most recent numbers from social media analytic teams, here is a breakdown of what your likes and tweets mean in revenue.
A single Facebook like (follower) has been valued by ChompOn at an average of $8.00. Each time someone likes your page, all of his/her friends are alerted and exposed to your page as well. Because of this exponential nature of Facebook promotion, the $8.00 value projected for each follower has the potential to skyrocket quickly. Interestingly enough, the estimated cost of a Facebook like is $1.07. A seemingly low cost in comparison to the value, acquiring a Facebook follower incurs only a minor set back due to the whopping $8.00 or more in potential profit.
According to an info graphic by Imbue Marketing, Facebook shares are valued at $14 a pop. Like Facebook followers, these shares are likely to snowball and pick up more and more followers with each share.
Not valued quite as high as Facebook, Twitter remains an extremely large and penetrative social media outlet. Each Twitter follower has been valued by ChompOn at $2.00. In the case of both Facebook and Twitter, the true value of a follower is believed to be much higher than the estimates detailed above due to the creation of long-term followers. Once a consumer likes a Facebook page or follows a Twitter feed, they will continue to receive updates from that source and become much more likely to spend. The cost of a Twitter follower has been estimated at between $2.50 and $4.00. Although this seems counterproductive to the $2.00 value of a twitter follower, we must remember that the $2.00 value takes into account only the immediate revenue for the next purchase, not the subsequent purchases a consumer is likely to make in the long run.
ChompOn values individual Tweets at $5.00 per mention. A high value compared with the $2.00 follower, Twitter mentions are a one-hit-wonder in the social media world. Due to a mere 1.4% retweet average, Twitter mentions don't build up loyal or reliable revenue.
According to Syncapse's "Value of a Fan Report," fans of a given page are significantly more likely to advocate in that page's favor. Likewise, the average spending for consumers who are fans/followers of a page is much higher than for those consumers who are not following the given brand on a social media site.
When all is said and done, your likes, shares, and tweets are worth quite a lot. So what are you waiting for? Go get socializing!