American musician/parodist artist "Weird Al" Yankovic is known for his humorous, but respective parody songs in pop culture. He has recently made two ridiculously hilarious songs to parody Pharrell William's successful hit 'Happy' and Daft Punk's funky song 'Get Lucky'. His take on 'Get Lucky' doesn't have a crazy video to compliment it, but he sings it with accompaniment from an accordion, brassy horns, and slight banjo. However, he reworked 'Happy' into 'Tacky' along with a music video of him and comedy actors Aisha Tyler, Margaret Cho, and Eric Stonestreet dancing around in colorful, psychedelic outfits.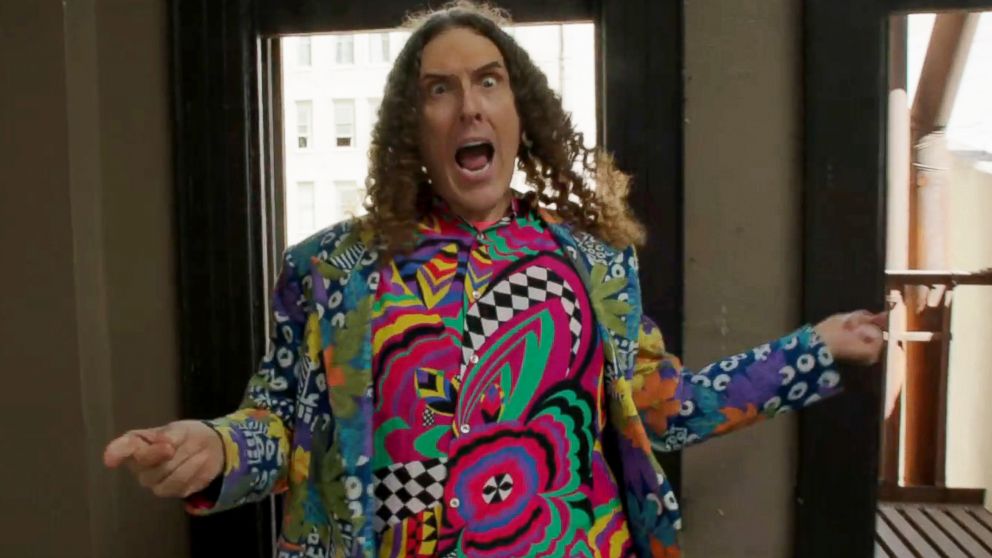 In collaboration with College Humor, "Weird Al" created a parody of Lorde's mega-hit 'Royals'. Watch the video of the parody 'Foil' about leftover food with a conceptual twist here.
"Weird Al" has released a parody of just about every major hit song and continues to keep on giving! Check out his latest fun parody videos here !