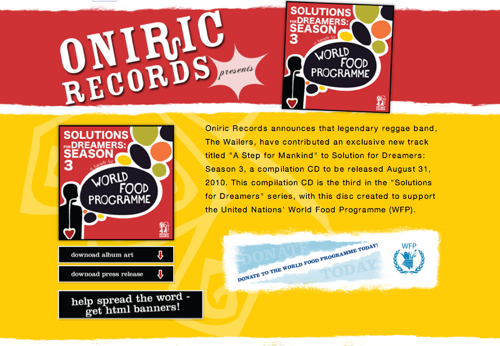 We are very excited to have recently launched the new website for our label, Oniric Records.

With a focus centered on our upcoming Solutions for Dreamers: Season 3 compilation album release, the new site offers the opportunity for SFD and Oniric fans and partners to join in our efforts to promote this album. This third installment of the SFD series was created with a sole goal of raising as much funds as possible for our non-profit beneficiary, the World Food Programme. Now YOU, our friend and supporter, can help us do this.

Head over to the new OniricRecords to learn more about the album, the WFP, and what you can do to ensure the success of both.