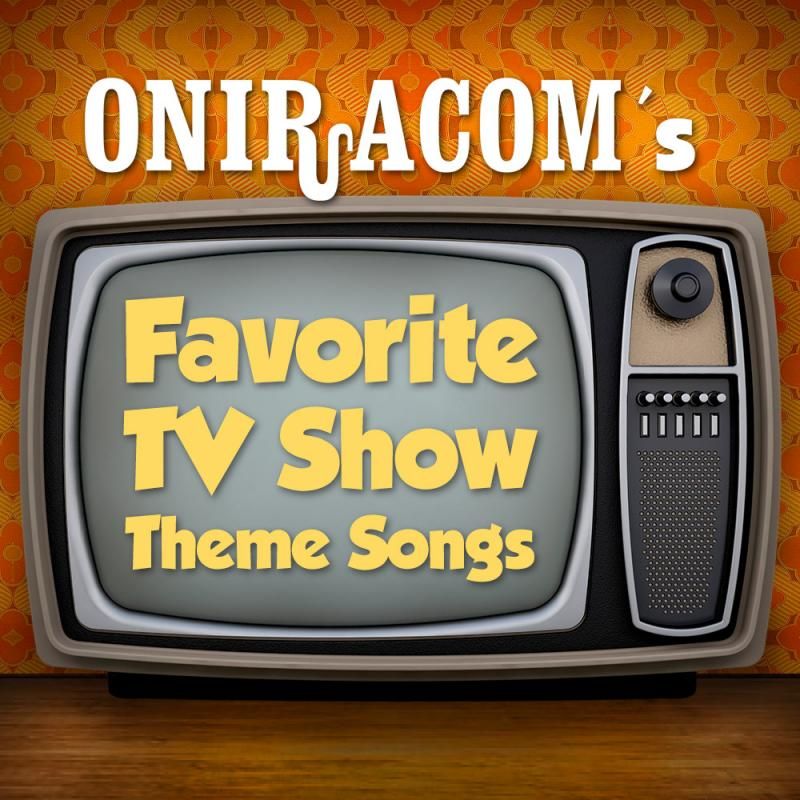 We've dubbed September as "TV Month" here in the office. Why you say? Well, not only were The Emmys this week, but some great TV series have come to an end this month, and a bunch of new seasons are beginning to start up again as well. Dexter and Breaking Bad have come to a close, while we're still excited for other shows like Homeland, New Girl, Parks and Recreation, and more!
In honor of "TV Month," we've compiled a playlist of our favorite TV Show theme songs. So go ahead and reminisce with us!

Calia:
1. "In The Street" from That 70's Show
- That 70's Show is a gem to me, and so is this song. Reminds me of hanging out with my friends in high school, watching this series and just being all around goofy together.
2. "California" from The O.C.
- I love playing this song while driving up the 101, thinking of Marissa, Ryan, Seth, Summer ... and Captain Oats.

Tad:
3. The Muppet Show
- My favorite part of the week as a kid was tuning into the Muppet Show. Such a trip back in time for me.
4. Cheers
- Love the sweet lonesome melody.

Justin:
5. Goof Troop
- The iconic mix of classic Disney with young 90's kids culture, bright backpacks, skateboards and a cartoon puppy named Max. Quintessential.
6. City Guys
- The late nineties brought us one of the most under rated pre-teen dramas on the after school lineup. City Guys is a diamond in the rough characterized by that fantastic hip-hop theme song and inter-racial friendships.
7. "Hey Sandy" from The Adventures of Pete and Pete
- Thank Nirvana for inspiring the New Wave version of grunge rock that become so essential to "rock" music in the nineties. This theme song always got me off the couch and flexing my temporary tattoo. God bless Danny Tamberelli.
8. All That
- The intro says is best: "Fresh off the block. Stop! Look and watch. Ready yet? Get set! It's Alllll That!"

Haaris:
9. Ducktails
- Scrooge Mcduck, Gizmo Duck, the Beagle Boys with a bvey of amazing cast of charaters
10. Fresh Prince of Bel Air
- Does anything really need to be said here? We all know these lyrics…
11 .Spiderman 1967
- I like the Ramones cover.
12. Saved By The Bell
- If you grew up in the 90's you know all these words
13. Aqua Teen Hunger Force
- Straight out of NJ the original food fighters.

Keir
14.Game of Thrones
- I'm a sucker for epics and maps, and the opening sequence will never not be awesome.
15. Danger Mouse
- Vintage UK cartoon cross-broadcast to mid-80's Nickelodeon, pre-orange logo

Jacob:
15.The Simpsons
- Any composition by Danny Elfman is amazing, particularly from his early phase transitioning from Oingo Boingo to soundtrack work.
16. Law & Order SVU
- My wife & I make up our own words and sing along to this super catchy 80s porn soundtrack by Mark Snow.
17. Gladys Knight & The Pips "Sesame Street Theme"
- It's all about the 1988 version of Sesame Street clocking in at nearly two full minutes. This Soul version which features the Pips horn lines and backup vocalists can not be beaten.

John L.
18. The Monkees by The Monkees
- I loved their show growing up. It was funny, had good music, and made me want to play in a band.
19. Jeopardy
- At the University of North Texas I had a Jazz Theory Professor who would play the Jeopardy theme on the piano during the last minute of each test we took. It drove us crazy, but we still had to laugh about it. I still can't hear that theme song without thinking about his class.
20. Yo! Gaba Gaba
- One of the few kids shows that I truly enjoy watching with my kids. I can't watch an episode without having several of their songs stuck in my head.

Tracy:
21. "Bad Things" from True Blood
- Just love this song.
22. Mad Men
- It's my favorite show ever.
23. Inspector Gadget
- Used to get me pumped and mostly cause I caught Haaris singing "do do do Inspector Haaris!" by himself in the office once.

John H.
24. Animaniacs
- Hilarious lyrics and ridiculous rhymes - a childhood fav!
25. Pinky and the Brain
- I think I watched both of these shows almost every afternoon in my cartoon prime.
26. The Sopranos
- Makes me want to join the mob.. at least in my imagination for the next hour (or 5).

Sean:
27. The Daily Show
28. Malcolm in the Middle
29. America's Most Wanted - (for the last 10ish years)
- All are by the same artist, They Might Be Giants

Matt:
30. How to Make it in America
- I just love stories about friends hustling trying to become successful