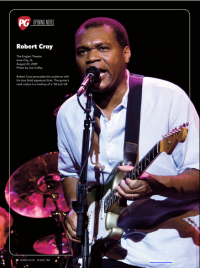 Check out Oniracom client Robert Cray on page 18 in the October 2009 Issue of Premier Guitar!

Cray is featured in this month's edition alongside his Inca Gold signature Strat. The photo of Cray was taken by Joe Coffey in late August at the Englert Theater in Iowa City, IA.


For more information on how to catch The Robert Cray Band and his signature Strat on tour please visit http://www.robertcray.com/tour.