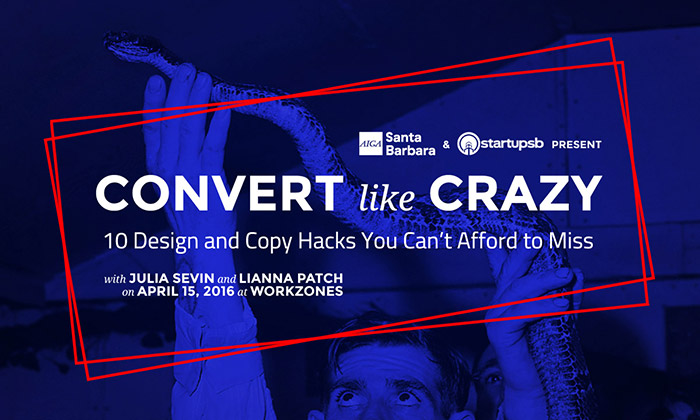 Oniracom and AIGA Santa Barbara have collaborated on several events over the past few years, but this latest one might just be the best. We are proud to sponsor AIGA SB's joint event with StartupSB, "Convert Like Crazy: 10 Design and Copy Hacks You Can't Afford to Miss," taking place April 15 from 6:30-8:00pm at Workzones.
Presenters Julia Sevin and Lianna Patch will dive into the psychology at play in conversion, outlining actionable steps entrepreneurs can take to bring in more business using smart design and snappy copy. Anyone who owns or works on websites with a conversion goal (e.g. a newsletter signup, or a lead generation, or a sale) should attend.
For event details, presenter bios, and registration please visit the event page on AIGA SB's website. Get your ticket now!