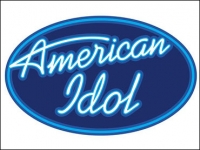 One of the biggest advantages to being a contestant on American Idol? Building a strong online fan base to take with you once the show is over. 15 minutes of fame turns into a potential career if you can grow (and keep) your fan base.
However, American Idol has stomped on this growth by not allowing American Idol contestants to maintain their individual social media pages, as it is taking traffic away from the American Idol page.
The following excerpt is from The Wall Street Journal:
Want to tweet personal "feel better" messages to Crystal Bowersox? Too bad — your time has passed.

As of roughly 6 p.m. ET on March 3, all Twitter, Facebook and MySpace followers of individual "American Idol" contestants were sent the same message: "Thanks so much for following me/joining my Fan Page! All my updates from now on will be on our Official American Idol 9 Contestant Page, please become a fan there to read all my updates throughout the season!"
That means that for 20 contestants, they all share one Twitter, one Facebook, and one Myspace. It's pretty unlikely that they would give passwords out to each of the contestants, so any tweets coming "from the singers" are probably highly moderated, if not completely fabricated.
So much for honest, spontaneous updates. If I cared about American Idol, I would be pretty upset. Right now I'm just upset that all of their social media pages are hideous. Where's the design?