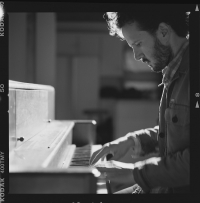 Mason Jennings was featured and interviewed on CNN today.
On the interview he reveals a bit about how the new album "Blood Of Man" came about and what inspires him to write.
Effortless melody, dexterous wordplay, tight compositions—they come easy for Jennings, whom Rolling Stone recently dubbed "one of the best songwriters you've never heard of." But his new album, "Blood of Man" (Brushfire), goes deeper than his previous work, which presented a more affable side of the Honolulu-born, Minneapolis-based singer-songwriter.
Read the full article here.
Also don't forget to check out the website we did for him.