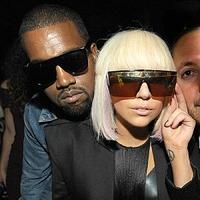 Rumors are coming that apparently the highly anticipated Kanye West / Lady Gaga tour may be cancelled as early as tomorrow. Here are the two speculated reasons:
1) MSNBC reports that Kanye may be going to rehab
2) MediaTakeOut.com reports (I've never heard of them—so not sure about credibility): "What happened, you ask? It's not yet clear – all we know is that it's LADY GAGA who wants out, not Kanye!!!"
Who knows at this point, but either way, Kanye seems to attract the drama. At any cost, having had to do damage report with cancelled shows before, it has to be a huge, costly pain to cancel this many shows. Tickets to refund, fans to notify, re-routing (if only a couple shows cancelled), canceling sound/lights/crews/catering…. it's a mess. I know Special Ed will be bummed. I haven't even told him yet. I wanted him to read it here first.