Apple CEO Tim Cook made some pretty lofty claims about Apple's next generation of products today.
"While they may look familiar, we have changed everything about these new iPhones"
Apple unveiled the next line of its products today at the Bill Graham Civic Auditorium in San Francisco, and (as expected) they appear to be stepping up their game. As usual, two new iPhones were announced, but it was the new iPad and revamped Apple TV that stole the show.
Here is a break down of everything that was announced today:
iPhone 6s and 6s Plus -
Available in silver, gold, space grey, and now rose gold. Apple made it clear that these phones will be made from 7000 series aluminum, a stronger material than what they previously used. This time around, they'll (hopefully) be able to avoid a bend scandal. The biggest update to these devices is 3D touch, or Force Touch. This technology allows the phone to recognize new gestures and responds via vibration. The camera has been changed as well, the phones are now equipped with a 12 megapixel iSight rear camera and a 5 megapixel front-facing camera. The new "Live Photos" feature takes a mini video right before and after snapping a photo, a random feature but a cool one nonetheless.
Some minor updates and features include a faster fingerprint processor/sensors, charging docks that match the color of the device, and an iPhone Upgrade program that allows you to lease a phone and upgrade yearly.
The 6s will start at $650 and the 6s plus will start at $750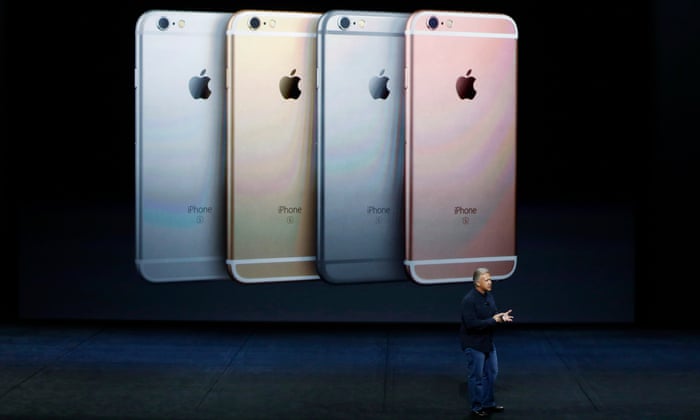 iPad Pro -
Apple is bringing a lighter, larger, and faster iPad to the market. The iPad Pro is nearly 13 inches which is large enough to allow for split screen multi tasking. The screen has more pixels than its distant cousin, the 15 inch MacBook Pro with Retina Display - 5.6 million. This new super iPad comes loaded with a new A9X 64-bit chip, meaning it will be 1.8 times faster than the most recent iPad. The iPad Pro is made for business professionals, but that didn't stop Tim Cook from making it clear that games and video will look much, much better on this bigger screen. Along with the iPad Pro comes the announcement of a complimentary product, the Apple Pencil. This very pencil like stylus is designed for the iPad and apparently it feels just like writing with a pen or pencil. Finally, the company announced a new iPad mini 4, pretty standard.
The iPad Pro starts at $799.
Apple TV -
Tim Cook wants to bring apps to the living room. The new Apple TV has been redone with a hauled over remote, operating system, a third-party app store, and Siri controls. The top half of the new remote is a glass touch surface, allowing for swipe-navigation and gestures. It can now directly control TV volume as well. However, the new remote must be charged, but the battery life is about three months. You can have Siri do all sorts of things, even when you're in the middle of a show. You can have her rewind a few seconds, turn on captions, find you shows to watch across all apps, and pull things up based on genre and other criteria. Finally, the device will be open to third-party developers, allowing for things such as multiplayer game play. Apple is very much trying to change an outdated way of watching television.
The Apple TV will start shipping in October and it starts at $149.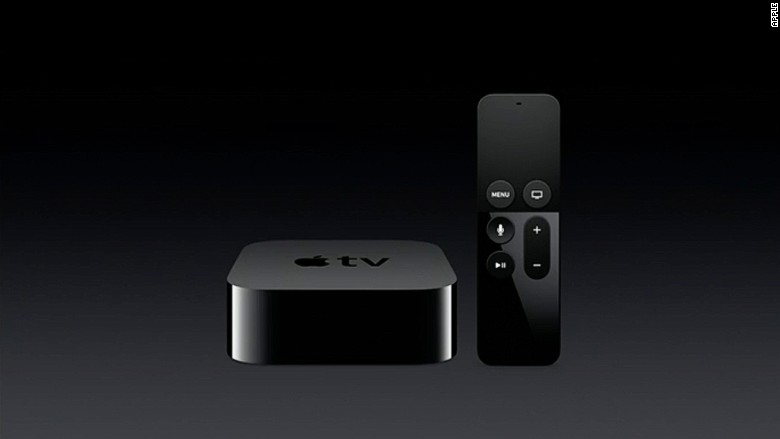 Apple Watch -
The event featured a small update about the Watch's status, but there have been no major updates to the device itself. The watch is now available in gold and rose gold, and there is a new line of band options. To date, 10,000 apps have been released for the Watch and it is likely developers will continue to grow that number.
Check out Apple's website to watch the keynote and find more info about all of the new products.