Last Thursday, Ubisoft, a French video game developer, sent a safe containing the new Watch Dogs game. Ninemsn, a digital media company in Sydney, Australia, received the mysterious package without the voicemail message that was intended to be sent with it by Ubisoft. The package began to beep and with much concern, Ninemsn evacuated its office and brought in a bomb-squad.
While marketing techniques created by Ubisoft have been innovative in the past, this PR went too far in its promotional effort to hype the video game.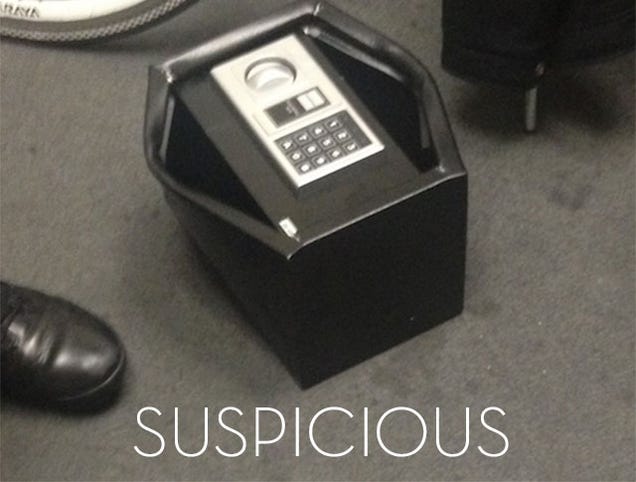 "The PR company no doubt got carried away with their creativity and ended up sending us something the bomb squad had to open up," said Hal Crawfor, Ninemsn's editor.
In response, Upisoft issued a statement apologizing for the delivery that did not go as they had planned.
"We will take additional precautions in the future to ensure this kind of situation doesn't happen again," Ubisoft said.
Does this stunt negatively affect their business? While a mishap like this circulates in the media, negative publicity scares can also give a bad reputation to a brand. But Watch Dogs is still the fastest selling game released from Ubisoft, and their current selling goal remains at over 6 million.
PR stunt or nah?
Sometimes, the PR is just laughable. Or is it meant to be PR at all?
Last week, 50 Cent gave the internet a good laugh after videos of his bad pitch at the Mets game circulated. Was it a publicity stunt? With a new album and TV show set to release soon, it seems probable. But 50 Cent denied this claim on Good Morning America as he claims that the ball just slipped.
Over Memorial Day weekend, Arby's aired a 13 HOUR commercial of a slow-roasting smokehouse brisket. The commercial broke the Guinness Book of World Record for longest TV commercial ever. However bizarre it seems, this drumming up of attention has worked out with a major increase in media coverage.
PR gone wrong
And sometimes, the intended positive publicity is completely turned around.
Currently, brands are coming up with ideas for products based on the upcoming 2014 World Cup in Brazil. Some products are doing great, but Asda's "wearable England flag" that resembles a Ku Klux Klan hood is a PR fail.
Last week, the NFL Redskins President Bruce Allen asked fans to show their pride and support for the team's name through the #RedskinsPride hashtag on Twitter. This hashtag was directed at Senator Harry Reid to explain how the name is not racist. Without a doubt, the opposition toward the name and what it entails is obvious on this forum.
During mid-May, silly mistakes at Shutterfly occurred when their mass email meant for new mothers sent to other users in a distribution error. Some responded on Twitter with jokes of failed algorithms and non-existent babies.
Earlier this month, Coke released a new and problematic advertisement. Coca-Cola is helping workers in Dubai call home when they buy and use Coke bottle caps, which half the cost of a phone call. This is marketing with giving back in mind, but it seems to capitalize on global worker exploitation.
Overall, it is easy to see that all publicity is not good publicity.