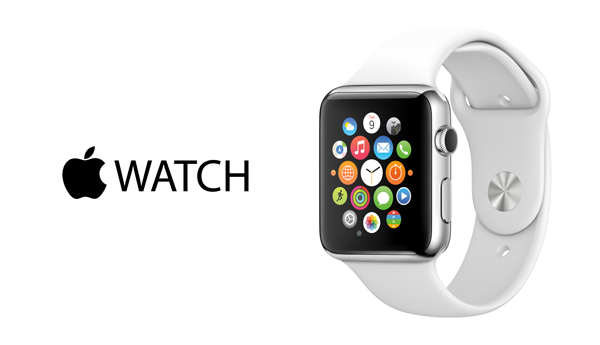 While it's not the first ever piece of wearable technology, the Apple Watch is definitely the most talked about and it was one of Apple's most anticipated releases in the company's history. Investors, tech bloggers, fans of Apple, Apple's competitors, and just about everyone else waited for months to see if the watch would really measure up to the claims made by CEO Tim Cook last year when he announced the watch. And now that it's been out for a few months, watch owners are voicing their opinions.
The watch is essentially an iPhone on your wrist. The two share the same basic functions such as receiving notifications from installed apps, setting reminders/alarms, sending and receiving messages/emails, navigation, and siri. However the watch does have new, unique features. The coolest of which has to be being able to 'share' your heartbeat with your friends (if they own an Apple watch too,of course). The watch is also said to have a great battery life, lasting longer than a day. Apple customers know that most Apple products have weak battery lives, so for many this is a huge relief.
One of the biggest components of the watch is its claim to improve the general health of the wearer. The device has been designed to monitor one's movement throughout the day, counting steps, tracking workout data, analyzing how much time you spend standing, and measuring things like heart rate and calories burned throughout the day. The watch even encourages wearers to get up and move or just stand up if they've been sitting for too long. It's a decent device for health monitoring but watch owners claim one should not purchase it solely for use as a fitness tracker. The watch starts at $350 with the most expensive fitness trackers, such as the Fitbit, going for about $250. That said, the health aspect is definitely one of the most prominent features of the watch and it can be very helpful if used avidly. This realm could see improvement or new ways to use the data gathered by the watch if third party developers begin creating new health apps. And seeing how attractive releasing apps on the App Store can be, there will most likely be a constant flood of new apps very soon.
Somewhat surprisingly, the watch has been said to be very useful for those in the world of business. The calendar makes it easy for users to set appointments and reminders and the ability to receive phone calls allows you to see if a client or business partner is trying to reach you, all without needing to reach for your phone. But it is the third party apps that make the watch great for business. The Wall Street Journal and New York Times apps deliver news alerts and relevant info about the performance of the market. Salesforce offers an app that allows one to see their company's Salesforce data. Even Uber provides an app that makes getting to and from meetings much easier.
Overall, Apple tried to create a device that caters to a variety of needs. So far, it seems to be performing well in the market, but it's hard to tell if it has lived up to everyone's expectations. Apple was however very successful in creating a device that sticks to their brand, as they always are. The watch is sleek, beautifully designed, and with one look it is clear that this is an Apple product. It will be interesting to see how future generations of the watch, with upgraded operating systems, perform.