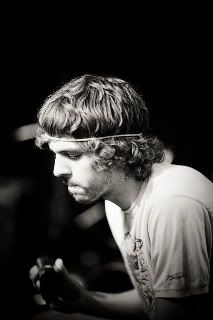 Oniric Records recently caught up with Marc B's percussionist, Maxx Farris, during a surf trip in Mexico. Here's what he had to say.
1. Who the eff are you?
Hi world, I'm Maxx Farris. Born and raised in Clovis, California (Map). I now reside in Oxnard, California (Map). I play percussion with Marc B. I've been playing drums my entire life, educated in the art of Jazz, Latin and Funk.
2. What do you always have with you in your pocket?
A lighter.

3. How long have you and Marc been playing together?
Marc and I have been playing together for some months, hopefully many more to come.
4. Most Life-Changing Music Moment?
Hmmm… I would have to say it was when I was about 7 years old. My dad took me to see…
Read More…
Post Comment