Culture Collide is an exciting new online magazine that was founded by Alan Miller, the co-founder of Filter Magazine.
This new editorial platform focuses on music, food, art and travel from all around the world. We were ecstatic to help develop their website into a swift responsive design. The Brigade designed the entire site, while we got down to the nitty gritty and coded the good stuff.
It was great to work with both Brigade and Culture Collide. Take a look around and be sure to share this new exciting website with your friends!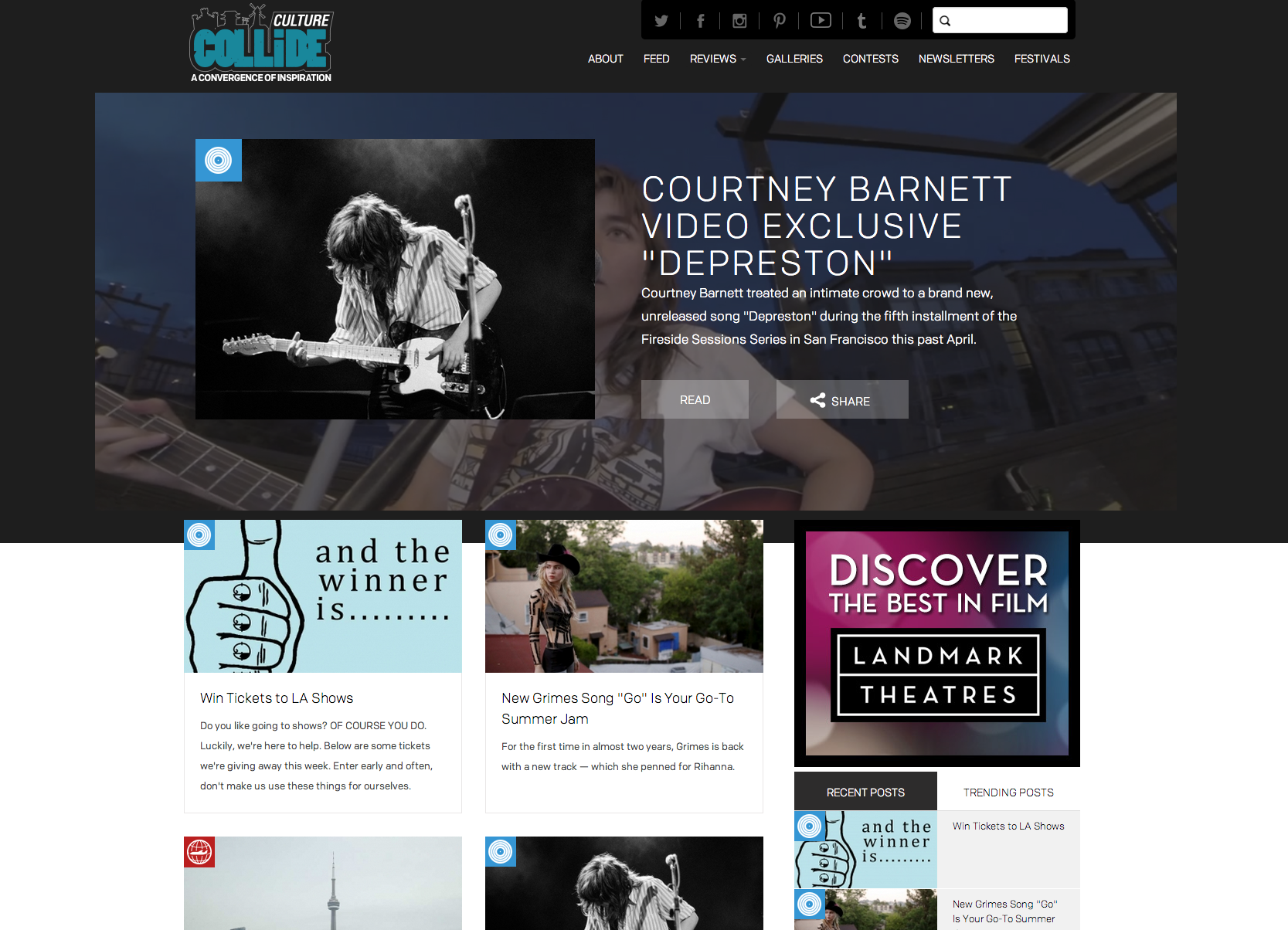 Read More…
Post Comment