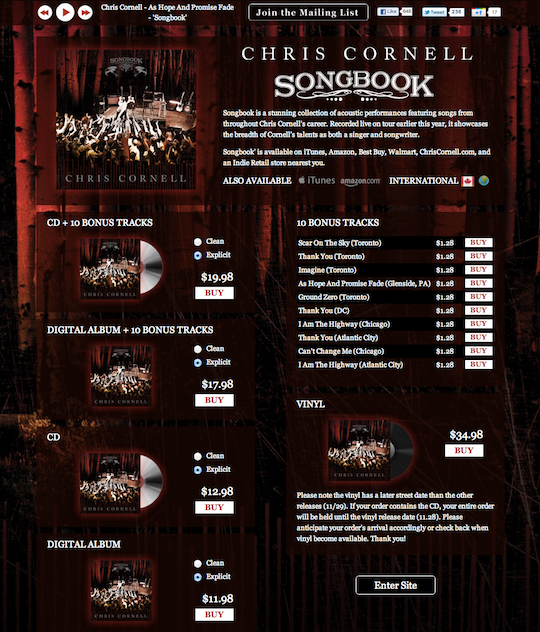 Last week we launched a new store page for Chris Cornell and his latest release, Songbook, which is a collection of acoustic performances of songs throughout his career recorded live on tour earlier this year.
Working with his great team at The Artists Organization, we created this Topspin store to sell different packages of the album and bonus tracks and we're really proud of the end result.
Check it out for yourself at ChrisCornell.com/Songbook!
Permalink
Post Comment