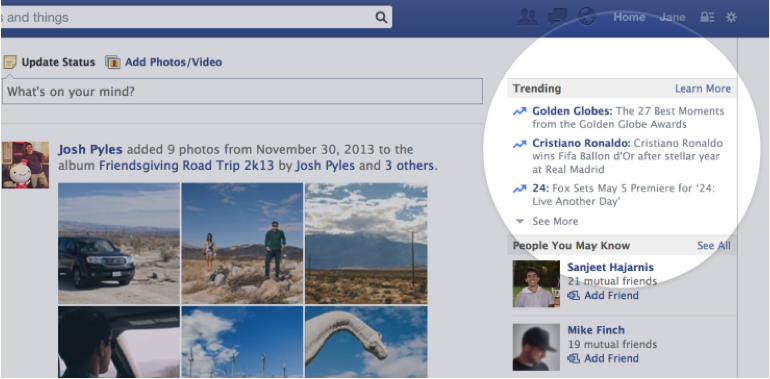 With Twitter being the source of chatter surrounding the most popular current events, Facebook has now created a feature that allows their users to view what pages are currently trending.
The new 'Trending Pages' feature is easy to navigate and provides a description of why the page is so popular, which helps you decide whether or not the topic would actually be interesting to you.
Facebook wants to compete with Twitter for being the source of current news and events, and it seems that this new feature is receiving some heavy criticism for being too similar to Twitter's features. Comparisons of Facebook and Twitter have now begun to critique which feature is better. This article on TechCrunch describes the pros of each social network.
With all the buzz surrounding Facebook's new update, every user should check it out themselves to get a feel for the feature and it see if it actually could prove useful.
Read More…
Post Comment