Longtime client and phenomenal artist Mason Jennings is gearing up to release his new record, Minnesota, on September 13. The pre-sale for the album starts August 16th.
For this new release, we re-skinned his entire site to fit the theme and style of Minnesota's artwork, and the result is piece we are really proud of.
Check out the NEW MasonJennings.com.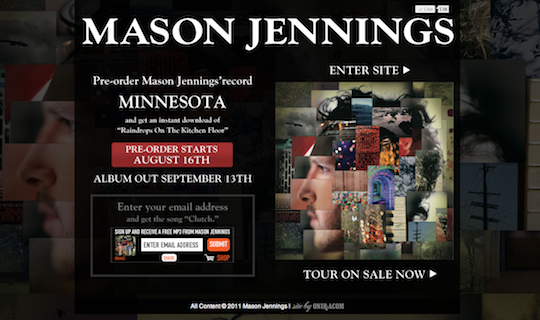 Read More…
Post Comment