Feel free to check out our latest project, Courtney O'Donnell's new website: CourtneyODonnell.com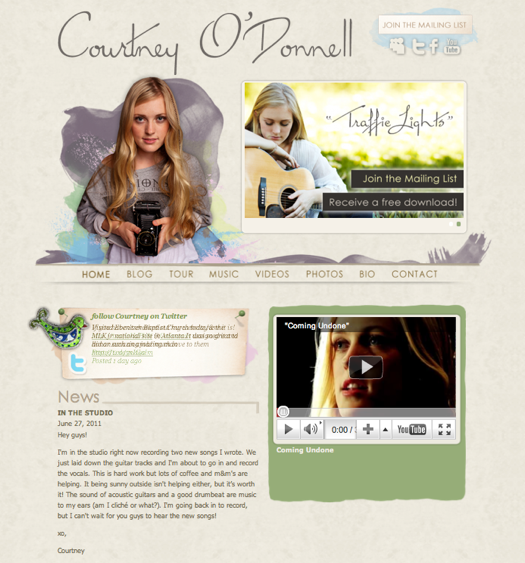 Courtney is at the beginning of her career, yet has already written more than 20 songs, taught herself to play the guitar and worked with major names in the music business. She released her first two original CD's at the age of 11 and 14. Courtney has big things lined up for her, and there is no doubt that she will succeed. We are thrilled to be working with her.
Be sure to check out her website to learn more about Courtney and to see what cool features we included on her site!
Read More…
Post Comment