"Bob Marley was the Third World's first pop superstar. He was the man who introduced the world to the mystic power of reggae. He was a true rocker at heart, and as a songwriter, he brought the lyrical force of Bob Dylan, the personal charisma of John Lennon, and the essential vocal stylings of Smokey Robinson into one voice."
—Jann Wenner, at Marley's 1994 posthumous introduction into the Rock and Roll Hall of Fame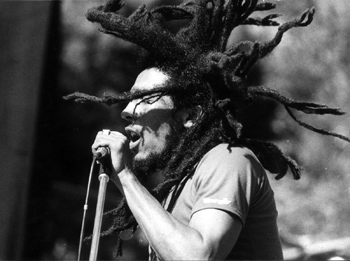 With the 30th year anniversary of his death, Bob Marley remains the most well known reggae musician. His music is credited for spreading not only Jamaican music, but also the Rastafari movement worldwide. A truly captivating and challenging performer, we remember his music that remains timeless and universal.

Moving to Kingston, Jamaica as a teen, Marley was fascinated with the American stations he could pick up on the radio. He soon began to work on perfecting his vocal abilities with his friend Bunny. He spent all his free time taking informal voice lessons from Joe Higgs. Marley eventually quit school, realizing that he had one true ambition: music.

Marley recorded some tracks through a local music entrepreneur in 1962. While his tracks "Judge Not" received local airplay, his other tracks did not. He did not let his hopes down, however. Marley decided that a group would be the path to take. He worked with friends Bunny and Peter to form The Wailing Wailers, later shortened to The Wailers.

The Wailers had a rough start, switching from one record producer to the next. Their first single, "Simmer Down," became a sensation in Jamaica, raising the popularity of The Wailers significantly. In 1973, they released their first album: Catch A Fire. Although the album was not overwhelmingly popular, it received much needed positive feedback. The Wailers were scheduled to tour in the states. After only four shows, however, the band was fired, leading to The Wailer's break-up.

Marley continued creating music with his new band, Bob Marley and The Wailers. While the Wailer name was carried on, Marley played with an entirely different band. In 1975, the band had its first success with "No Woman, No Cry." Off the Natty Dread album, the track was the first to become popular outside of Jamaica. The band would eventually release eleven albums total, including Rastaman Vibration, which spent several weeks on the Billboard Hot 100.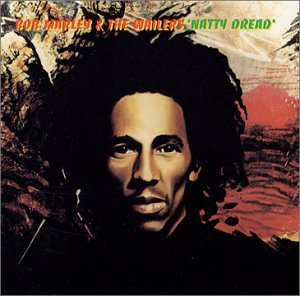 Marley's integration of reggae music with his Rastafari beliefs has heavily impacted the world today. Through his music, he represented the oppression of his poverty and crime ridden homeland. He brought awareness to the struggles of Jamaicans and other Blacks: discrimination and segregation. Additionally, Marley advocated for the unity of all people, regardless of race or background. In doing so, Marley taught society to cope with violence and hate through song and love. He promoted the world to rally against injustice and inequality. He believed that the smartest people and the poorest of people should come together to live in harmony and to make the world a better place.

The 1960s and 1970s saw oppression and exploitation worldwide. Marley's universal theme of equality and love captured the interest of many. The world found his songs not only easy to listen to, but exceptionally easy to relate to and understand, since his songs portrayed events they were currently experiencing.

While society has transformed immensely since Marley's time, new generations are still drawn to his music. Many share the belief that Marley remains the most talented reggae musician, attracting people to his music purely based on his skill. However, what about the messages of his songs? Do new generations connect to them in the same way Marley's generation did?

Although racial inequality in the United States has diminished over the years, it is still a relevant problem and is even worse in other countries. Additionally, new discriminations have surfaced with each generation. Not only do today's generations have to worry about their race, but also their religious affiliation, political views, and sexual orientation. Marley's songs provide support and inspiration for today's generations to seek equality and love. The timeless and universal messages of his songs continually strike the chords of new generations.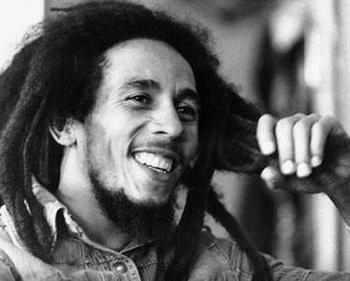 For his impact on the world, both of his time and today, Marley has been awarded Rolling Stone's Band of the Year, the Grammy Lifetime Achievement Award, Time's Greatest Album of the 20th Century, as well as numerous other awards. Concerts and festivals take place in his honor to celebrate the culture he developed. Documentaries have also been created remembering all that he has accomplished.

To commemorate the 30th anniversary of Marley's death, his family is releasing a double-CD of his last performance. The performance was exceedingly better than expected. Although tired from battling cancer, Marley was said to sound "seasoned and soulful," full of emotion. Dying of cancer just eight months later, the recordings of the performance truly shows Marley's passion for music. Marley's music and impact on the world will always remain a legacy.