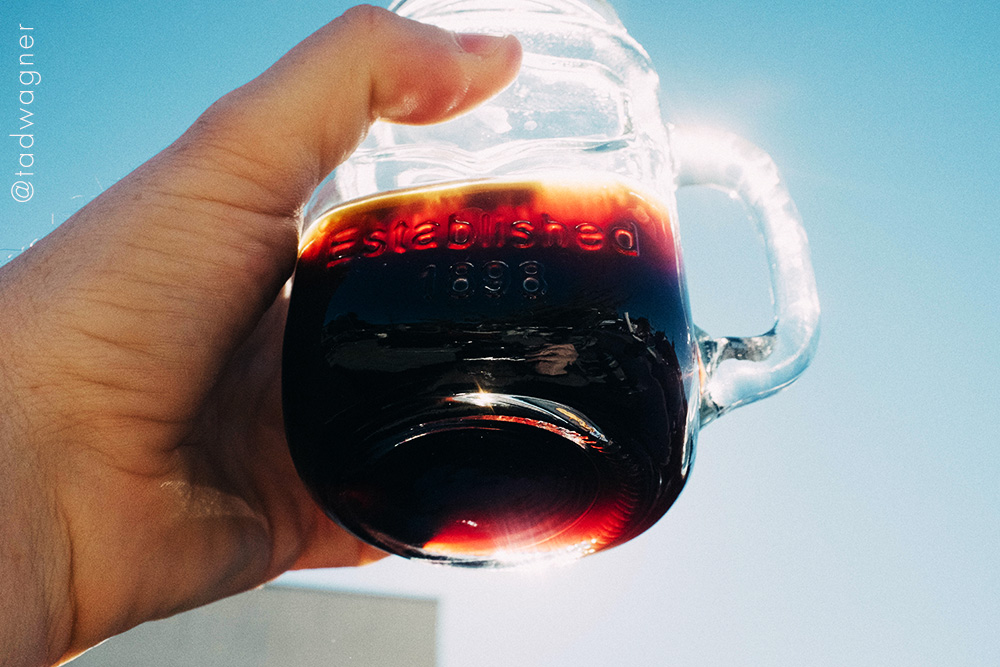 We were elated to get a bag of coffee in the mail from Bedfellows Roasting Company this week.

The company's founder Marc Beauregard, now living in San Francisco, is a long time friend of Oniracom, soulful singer/songwriter, surfer and all-around cool guy.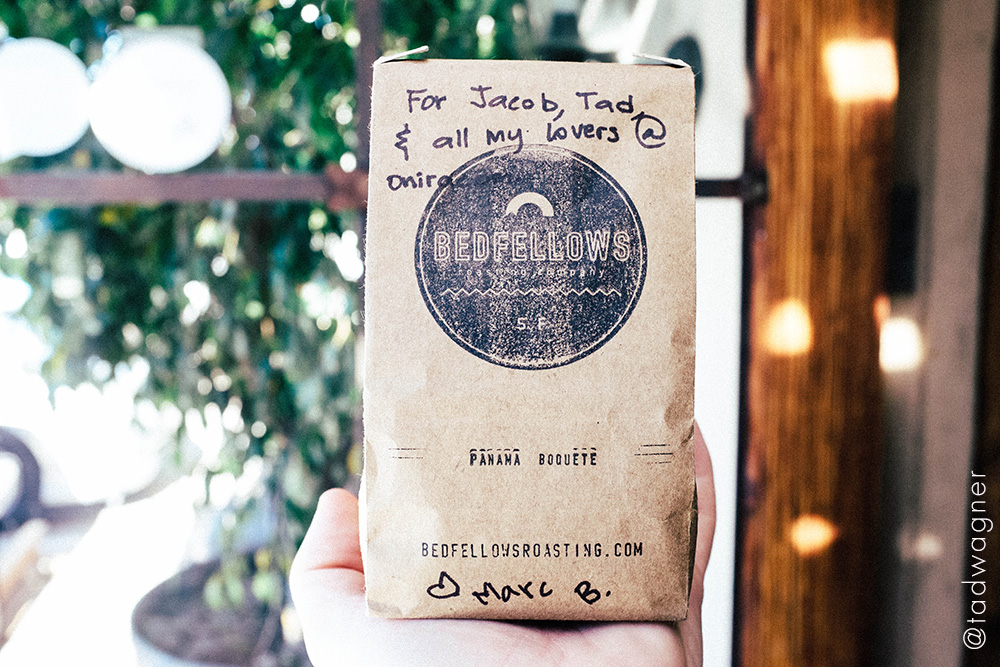 I've been watching things unfold at Bedfellow's through Marc's instagram account and am astonished at how quickly things went from "I want to roast coffee" to getting a branded bag in the mail. That's Marc's style though - contemplate deeply and act boldly.

Now that's Marc. What about the coffee? In a word, delicioius.

Here are some reactions from around the office:

Wow, that's REALLY good. You don't need to put anything in here. — Jacob

Intriguing combo of bitter and sweet. I don't usually drink coffee straight, but I could do that with this! — Keir

This roast has a nice medium body with a clean bold finish. I enjoy the unique flavor of this coffee, with the traditional bitterness of a dark roast at the forefront, followed by the mild yet complex sweetness you would expect from an artisanal roast. — Justin

That's some damn good coffee. I like the creamy aftertaste — Calia

Order your own bag and let us know what you think.

Bedfellow's Roasting: Website | Instagram | Facebook