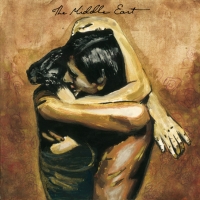 One of Oniracom's newest clients, indie rockers The Middle East, got an honorable mention on Pitchfork today.
Check out the write up and listen to their first single, "The Darkest Side" of their new EP
The first track is called "The Darkest Side", a simple, finger-plucked acoustic affair with alternating and harmonizing vocals that lend the hushed track a sense of beleaguered hope. (Pitchfork)
Also stay tuned for a brand new website for The Middle East coming soon!