We recently launched a site for the Music Preservation Project. Music Preservation Project is working to preserve endangered music collections by digitizing them, developing curriculum for educators, using the collections and allowing free access for educational purposes.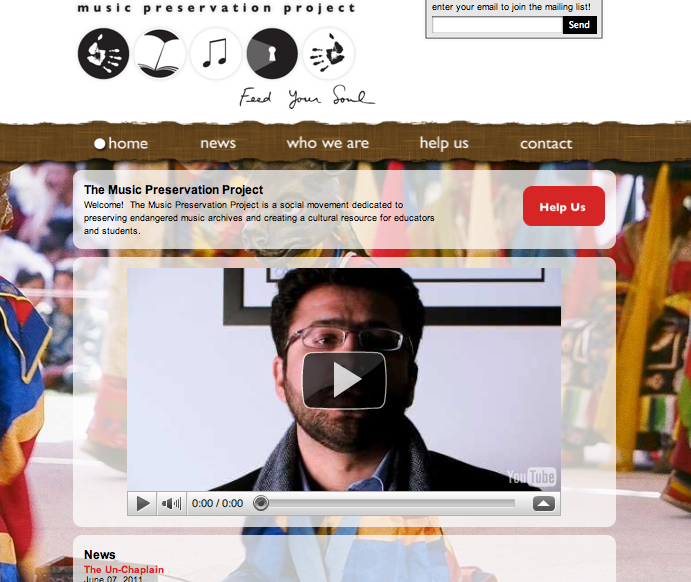 The first couple collections being preserved include: Bob Marley / Reggae Archives, David Lewiston Collection of spiritual music all around the world, and the Ali Khan Nusrat archive.
You can watch an intro video and learn more at musicpreservationproject.org.